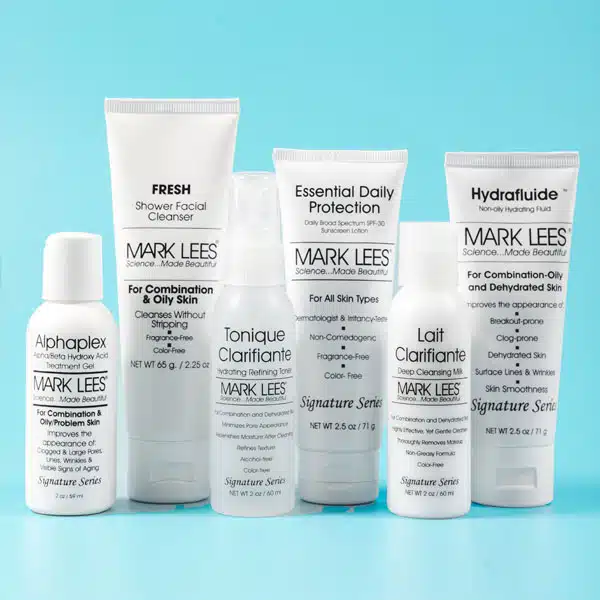 The best way to get started with MARK LEES skin care is to use the products just like we tell our clients to use them when they first visit our practice!
The starter kits featured here contain the identical treatment regimen that we use in our case studies for specific skin types. Complete step-by-step instructions are included in each kit.
The price of each kit is substantially lower than purchasing the products individually!